Upgrading to LionClock 2011 from older versions of our software
We are glad to inform you that a LionClock 2011 is now available. The fourth generation of our time clock software adds full support for Windows 7 as well as many other improvements that have been requested by loyal users like you. The new version is a direct result of careful analysis of feedback we have received since the last release. That is why, we expect the new version to become even more useful and user-friendly than the original.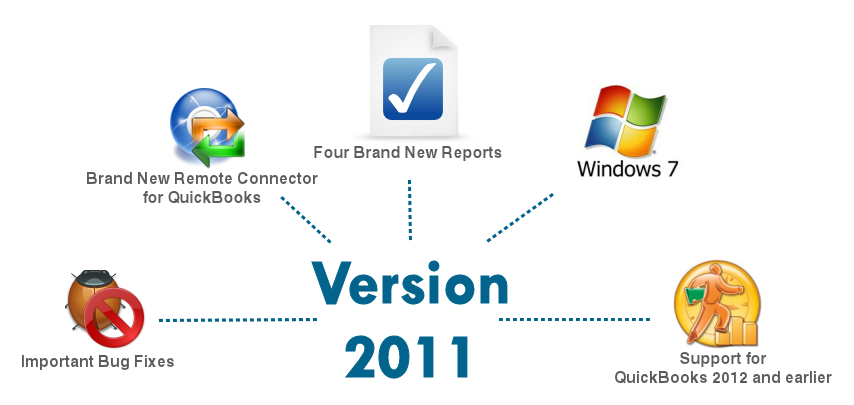 If you are afraid of changes, let us assure you that there is nothing to worry about. Most new features are optional. That means that, when you initially install LionClock 2011, it will behave like the previous version. During the setup process it will import your existing employees and options so you don't have to re-enter anything manually. The new version comes with important improvements and new features:
Full support for Windows 7, both 32-bit and 64-bit editions

Fully compatible with Windows 7 security requirements

Four brand new reports are now available: overtime report, approaching overtime report, birthday report and tardy report

Improved Time Editor that can display time in civilian format (ex: 8:25 PM)

Integration with the latest QuickBooks 2010, 2011 and 2012

Support for QuickBooks Payroll Items

Brand new Remote Connector for QuickBooks

Fresh new look inspired by highly acclaimed Microsoft Office 2007 user interface

Updated help file

Many other improvements and bug fixes
To see LionClock 2011 screenshots, click here.
How to Upgrade to LionClock 2011
If you own any of the older versions of our software such as version 3, 2 or 1. To purchase an upgrade to LionClock 2011, use our CONTACT US form at the top right of this screen with your customer information and what edition of Lion Clock you wish to upgrade to.
After purchasing, you will need to download and install new setup file(s) and license your software by entering the license key displayed in your online account. If you are using LionClock Pro, both the Server and all Clients have to be upgraded.