LionClock Pro for Networks
LionClock Pro allows your employees to clock IN and OUT from different locations in your company.

LionClock Pro Features:

Manage up to 200 employees (ideal for small businesses)
Manage both hourly and salaried employees
Only the administrator can access management functions, after entering his password

Generate payroll reports for your employees including:
| | |
| --- | --- |
| | Regular hours/wages |
| | |
| --- | --- |
| | Overtime hours/wages |
| | |
| --- | --- |
| | Gross earnings |

Save time by generating and printing all payroll reports at once


Resizable main window with color-coded employee status


Instantly see who is currently IN and OUT using the Status Report


Ask for personal ID number each time an employee clocks IN or OUT (no more fraud)


Support for barcode scanners and magnetic card readers


Add/remove employees easily


Edit employees' time easily


Built-in data backup/restore function


Optional auto-break deduction: automatically deduct a break if employees forget to take it


Automatically credit paid holidays to all or selected employees


Supports daily or weekly overtime (or both for states like California)


Lot's of exporting capabilities: easily export raw time entries or entire payroll reports for use with other programs



The administrator can manage all the employees from one computer


Allows employees to clock IN and OUT from different locations


The employees cannot cheat since their time is recorder by the Server and all the time files are kept on the sever


LionClock Server can run as a Windows service, a background application

LionClock Pro has two parts:

| | |
| --- | --- |
| LionClock Server | LionClock Client |
| Used by the administrator to manage employees, create and print payroll reports | Used by the employees to clock IN and OUT |
| Must be installed on a computer accessible by the administrator only | Can be installed on different computers in the company to allow employees to clock IN and OUT from various locations |
| Keeps all the employee information, their time files and passwords | Optionally, allows employees to see and/or print their working hours |
| On Windows 2000/XP/Vista/Win7 can run as NT Service (invisible background application) | Doesn't keep any employee information |
| Easily exports employee time entries directly to QuickBooks (read more) | |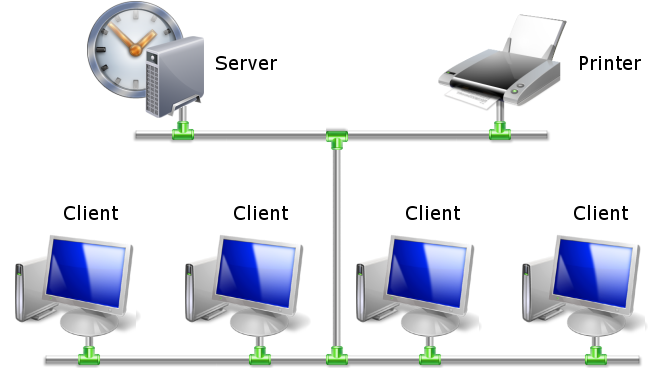 LionClock Pro is compatible with standard TCP/IP local networks. It runs on Windows 2000, XP, 2003, 2008, Windows Vista and Windows 7. LionClock Pro price depends on the number of workstations your employees need to clock from.
Purchase LionClock Pro online starting at $59.99 US
Or try the Demo version for free